Radius 50 is open to artists living within a 50-mile radius of Woodstock, NY who, if chosen for the exhibition, can hand-deliver work to the Woodstock Artists Association & Museum, 28 Tinker Street, Woodstock, NY 12498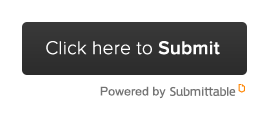 Juror: David A. Ross
Formerly director, San Francisco Museum of Modern Art; director, Whitney Museum of American Art; director, Institute of Contemporary Art, Boston; associate director, chief curator, University Art Museum, Berkeley; deputy director, curator of video art, Long Beach Museum of Art; curator of video art, Everson Museum of Art. Currently Chair, MFA Art Practice Department, School of Visual Arts; writer; curator
Online Applications: May 19 – July 5, 2017
Application Deadline: July 5, 2017 midnight
Notifications to Artists: July 12, 2017
Intake: July 31, 2017, 1:00 pm – 6:00 pm
Exhibition Dates: August 5 – 27, 2017
Opening Reception: August 5, 4:00 – 6:00 pm
Pick-up: Monday August 28, 1:00pm – 6:00pm
All media are accepted. Works must not exceed 100 lbs.and 48" x 48" x 48". Exceptions to size limits may be made at the discretion of the juror. Artists must supply their own pedestal (if needed) for 3-D work with a base greater than 24" x 24". All work must be in good condition and ready to hang or install. Any special installation needs (i.e.: computer equipment) must be supplied by artist for the duration of the show and should be noted in submission. The WAAM reserves the right to reject works that do not comply with these guidelines or are otherwise found to be unsuitable for display or inconsistent with submission.
Artists may submit up to 5 images (jpgs).  Video artists may submit up to 3 links to their video files. Video artists note: if selected for the exhibition you will need to provide your own video display equipment.
The submission fee for WAAM members is $15, Fee is $25 for non-members.*
Please name jpgs and/or videos with your last name, then your first name plus a number in sequence. For instance: SmithJane 1, SmithJane2, etc.
You must also provide a list of the images and/or links. List in order: SmithJane1, SmithJane2, etc. Include the title, medium, size, retail price, and insurance value for each entry. The Retail price should include WAAM's 40% commission on sales. If the work is not for sale, enter NFS for price, but make sure to include the insurance value.
* WAAM is currently offering a 50% discount on new memberships. Click here for details.